Shopify Ecommerce Development
Ecommerce design that's completely tailored.
Design that is responsive and mobile-friendly.
Content management system with user-friendly features
Shopify is pure E-commerce Functionality
Integration with Third-Party Tools (Paid- Subscription)
Search Engine Optimization friendly
Timely Delivered
Training and Support
Shopify is a popular e-commerce platform that allows businesses to create and manage your online stores. It provides a range of features and tools to help & build and customize e-commerce websites without requiring extensive coding knowledge. Shopify handles the technical aspects of running an online store, such as hosting, security, and payment processing, allowing business owners to focus on their products and customers.
Here's an overview of the Shopify e-commerce development process:
Sign up for a Shopify account: Visit the Shopify website (www.shopify.com) and sign up for an account. You can choose a suitable pricing plan based on your business needs.
Set up your store: After signing up, you'll be guided through the initial store setup process. This involves providing basic information about your store, such as its name, products, and branding.
Customize your store's appearance: Shopify offers various customizable themes that determine the visual design of your store. You can select a theme that suits your brand and customize it further by modifying colors, fonts, and layout.
Add products: Use the Shopify admin interface to add your products. You can include details such as product images, descriptions, prices, and variants (if applicable).
Configure payment gateways: Shopify integrates with multiple payment gateways, including its own payment system called Shopify Payments. Set up the payment gateway(s) you prefer, so customers can make purchases securely.
Set up shipping methods: Configure your shipping settings based on your products and their shipping requirements. You can define shipping zones, rates, and options such as free shipping or flat rates.
Install additional apps: Shopify offers a vast marketplace of third-party apps that extend the functionality of your store. These apps cover areas such as marketing, customer support, analytics, inventory management, and more. Install relevant apps to enhance your store's capabilities.
Customize functionality: Shopify provides a user-friendly interface for making customizations to your store without coding. However, if you require more advanced modifications, you can work with a Shopify developer who can use Shopify's Liquid templating language and APIs to create custom features.
Test and launch your store: Before making your store live, thoroughly test its functionality, including browsing products, adding items to the cart, and completing the checkout process. Ensure that all integrations, payment gateways, and apps work as expected.
Market your store: Once your store is live, focus on marketing and driving traffic to your website. Use various strategies such as social media marketing, search engine optimization (SEO), content marketing, email marketing, and paid advertising to attract visitors and convert them into customers.
Additionally, if you need professional assistance or require advanced customization, you can hire WDG's Shopify expert developers, We specialize in building and optimizing Shopify stores.
Cost Effective:

Shopify will charge a monthly fee Basic Shopify at $29 per month, Shopify at $79 per month, and Advanced Shopify at $299 per month. 
Shopify is effective up to 250 products inventory only!
If Store size is small/ medium-switch to WooCommerce, It's free to use.
At WDG, we offer ecommerce site design and development services to help businesses create a professional and effective online presence. Here's what our ecommerce development process typically looks like:
Discovery Phase: We'll start by getting to know your business and your goals for the website. We'll discuss your target audience, design preferences, and technical requirements to create a customized plan for your project.
Design and Wireframing: Our team of designers will create wireframes and mockups of your website based on your design preferences and branding guidelines. We'll work with you to refine the design until you're happy with the overall look and feel of the website.
Development: Once the design is finalized, our team of developers will begin building your WordPress website. We'll ensure that the website is responsive, optimized for search engines, and user-friendly.
Content Creation: We can help you create high-quality content for your website, including copywriting, images, and videos. We'll ensure that the content is optimized for search engines and reflects your brand's messaging and tone.
Testing and Launch: We'll thoroughly test your website to ensure that it's functioning properly and is ready for launch. We'll also provide training on how to manage and update your WordPress website.
Ongoing Support: After your website is launched, we offer ongoing support and maintenance services to ensure that your website is up-to-date, secure, and running smoothly.
It is not advicable for a bigger ecommerce platform
At WDG, we have a team of experienced WordPress developers who can help you create a professional and effective website for your business. If you're interested in learning more about our WordPress development services, please contact us to discuss your project and get an estimate.
User Reviews
Only logged in customers who have purchased this product may leave a review.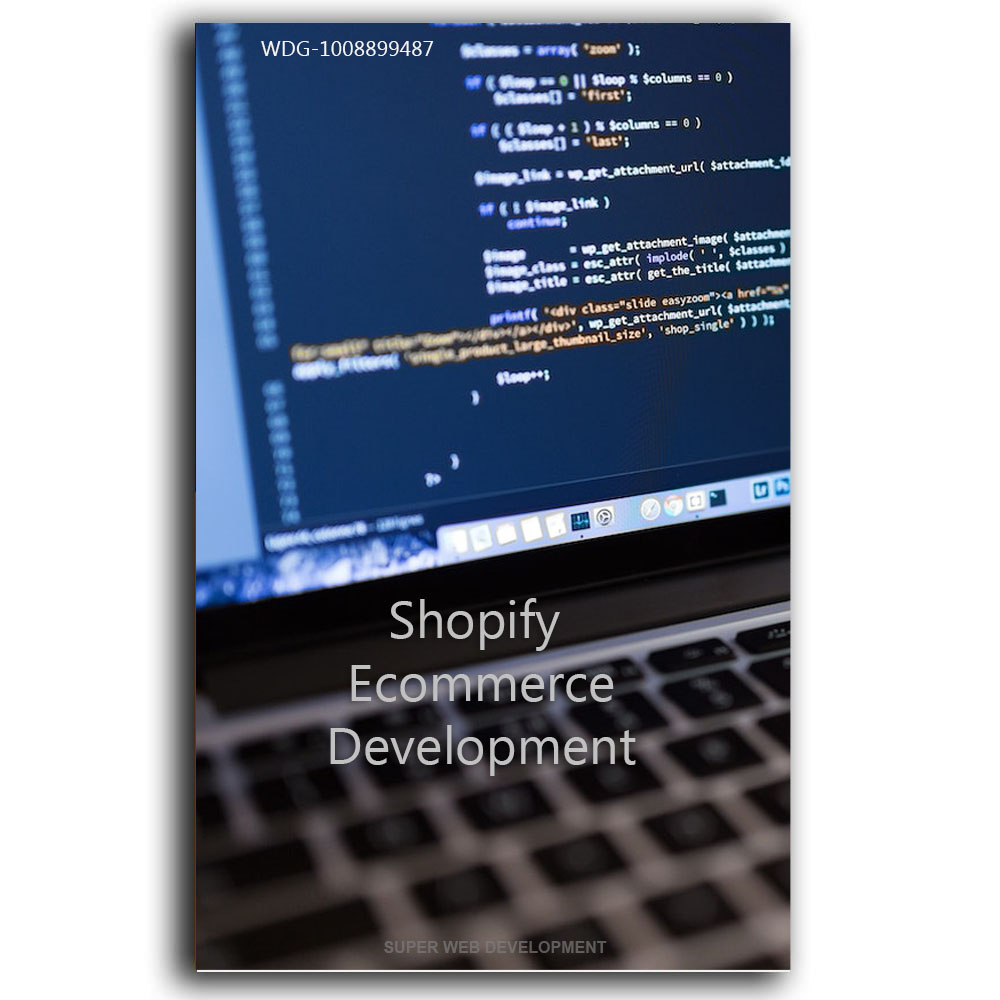 Shopify Ecommerce Development