Drupal ecommerce development
Ecommerce design that's completely tailored.
Design that is responsive and mobile-friendly.
Content management system with user-friendly features
Shopify is pure E-commerce Functionality
Integration with Third-Party Tools (Paid- Subscription)
Search Engine Optimization friendly
Timely Delivered
Training and Support
Joomla is a popular content management system (CMS) that can be used for building various types of websites, including e-commerce websites. Joomla offers a range of features and extensions that can help you create a robust and customizable e-commerce platform.
To develop an e-commerce website using Joomla, you'll need to follow these general steps:
Set up Joomla: Start by installing Joomla on web server. We can download the latest version of Joomla from the official Joomla website (joomla.org).
Next to add e-commerce extension: Joomla offers several e-commerce extensions that can add e-commerce functionality to your website. The most popular e-commerce extension for Joomla is VirtueMart. Other options include Hikashop, J2Store, and Tienda. Research these extensions to find the one that best suits your needs in terms of features, flexibility, and ease of use.
Install and configure the e-commerce extension: Once you've decided an e-commerce extension, download it from the official Joomla extensions directory or the extension's website. Then, install the extension through the Joomla administration panel and follow the setup instructions provided by the extension's documentation.
Customize online store: Joomla and the e-commerce extension you selected will provide with a range of customization options. Configure the general settings, such as currency, tax rules, shipping options, payment gateways, and product management. Customize the design and layout of your online store by selecting or creating a Joomla template that suits your brand and modifying it according to your preferences.
Add products and categories: Use the e-commerce extension's administration panel to add your products and organize them into categories. Provide detailed descriptions, pricing information, product images, and any other relevant details for each product.
Configure payment gateways: Set up the payment gateways supported by your e-commerce extension. This allows your customers to securely make payments for their purchases. Common payment gateways include PayPal, Stripe, Authorize.Net, and others.
Test and launch: Before launching your Joomla e-commerce website, thoroughly test the purchasing process, including browsing products, adding items to the cart, and completing the checkout process. Ensure that everything is functioning correctly and that payments are processed smoothly. Once you're satisfied with the testing, you can make your website live for the public.
Remember to regularly update your Joomla installation, e-commerce extension, and any other components or plugins you're using to ensure security and stability. Also, consider implementing additional security measures, such as SSL certificates, to protect sensitive customer data.
If you're new to Joomla or e-commerce development, it may be helpful to consult Joomla documentation, browse online forums and communities, or seek the assistance of a Joomla developer or agency with experience in e-commerce development.
At WDG, we offer ecommerce site design and development services to help businesses create a professional and effective online presence. Here's what our ecommerce development process typically looks like:
Discovery Phase: We'll start by getting to know your business and your goals for the website. We'll discuss your target audience, design preferences, and technical requirements to create a customized plan for your project.
Design and Wireframing: Our team of designers will create wireframes and mockups of your website based on your design preferences and branding guidelines. We'll work with you to refine the design until you're happy with the overall look and feel of the website.
Development: Once the design is finalized, our team of developers will begin building your website. We'll ensure that the website is responsive, optimized for search engines, and user-friendly.
Content Creation: We can help you create high-quality content for your website, including copywriting, images, and videos. We'll ensure that the content is optimized for search engines and reflects your brand's messaging and tone.
Testing and Launch: We'll thoroughly test your website to ensure that it's functioning properly and is ready for launch. We'll also provide training on how to manage and update your WordPress website.
Ongoing Support: After your website is launched, we offer ongoing support and maintenance services to ensure that your website is up-to-date, secure, and running smoothly.
It is not advisable for a bigger ecommerce platform
At WDG, we have a team of experienced WordPress developers who can help you create a professional and effective website for your business. If you're interested in learning more about our WordPress development services, please contact us to discuss your project and get an estimate.
User Reviews
Only logged in customers who have purchased this product may leave a review.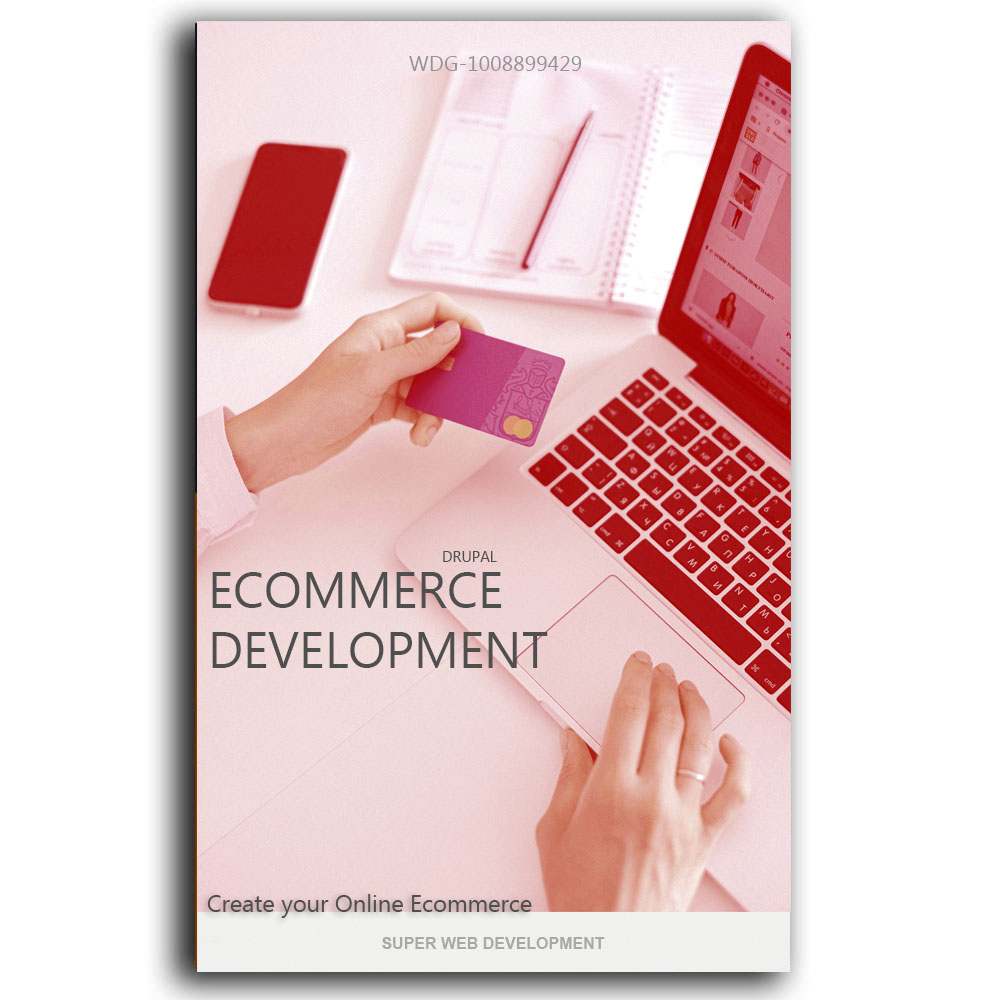 Drupal ecommerce development