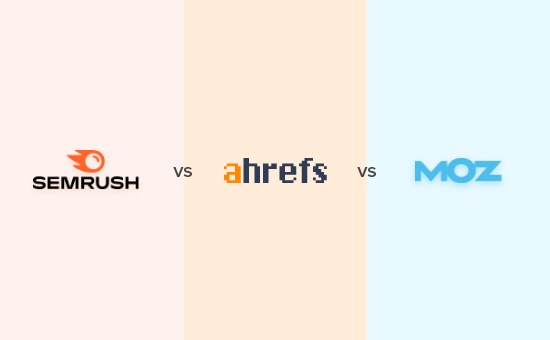 Semrush, Ahrefs, and Moz are all popular and widely used tools in the field of SEO (Search Engine Optimization). Each tool has its own strengths and features, so determining which one is better depends on your specific needs and preferences. Here's an overview of each tool:
Semrush: Semrush is known for its comprehensive set of features and tools that cover various aspects of SEO and digital marketing. It provides keyword research, backlink analysis, competitor research, site auditing, content analysis, and more. Semrush also offers additional features such as social media management and advertising research. It is particularly suitable for professionals who need a wide range of SEO functionalities.
Ahrefs: Ahrefs is highly regarded for its backlink analysis capabilities. It has an extensive backlink database, allowing users to analyze their own and competitors' backlinks in detail. Ahrefs also offers keyword research, content analysis, rank tracking, and web monitoring features. It is often favored by SEO professionals who focus on link building and competitive analysis.
Moz: Moz offers a suite of SEO tools that cover keyword research, site auditing, rank tracking, link analysis, and more. One of its notable features is the Moz Link Explorer, which provides comprehensive backlink data. Moz also offers a unique metric called Domain Authority (DA) that measures the authority of a website. It is popular among SEO practitioners who prioritize site optimization and link analysis.
When comparing these tools, it's important to consider your specific requirements, such as the SEO tasks you need to accomplish and the budget you have available. You may also want to consider the user interface and overall user experience, as well as the quality and accuracy of the data provided by each tool.
Ultimately, there is no definitive answer to which tool is better as it depends on your individual needs and preferences. It is recommended to take advantage of free trials or demos offered by these tools to assess their suitability for your specific SEO requirements.