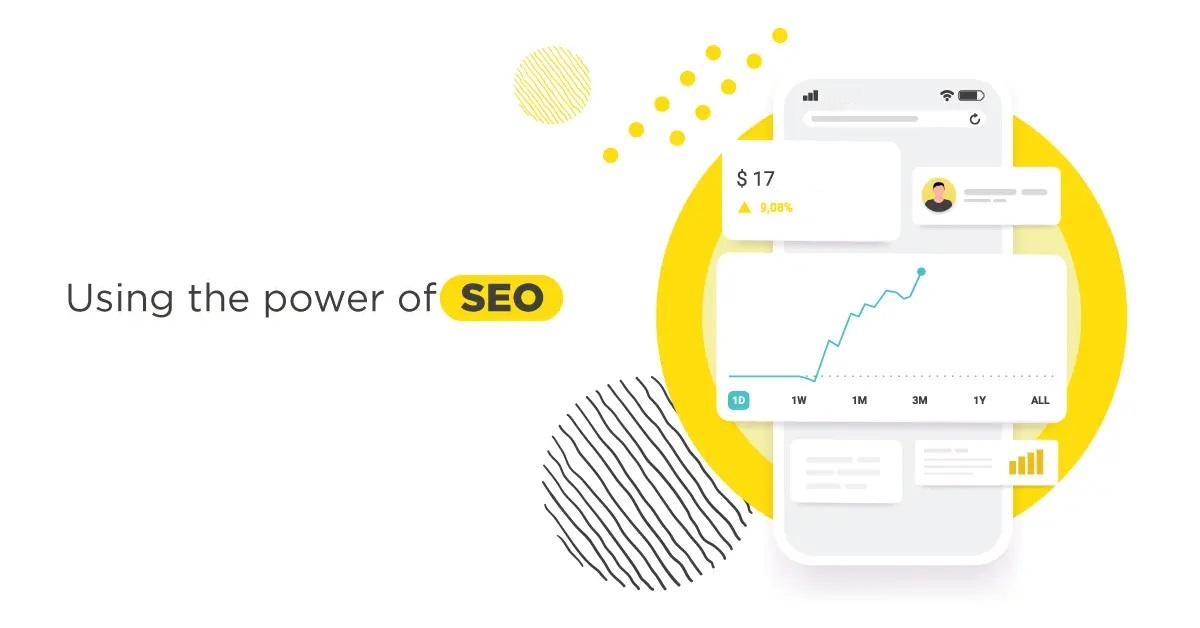 User engagement refers to the level of interaction and involvement that users have with a website or online platform. It plays a crucial role in determining the success of a website and its impact on search engine optimization (SEO). Here are few ways to increase user engagement and why it matters for SEO:
High-Quality Content: Creating valuable, informative, and engaging content is the foundation of user engagement. High-quality content attracts users, encourages them to spend more time on your website, and increases the likelihood of social sharing and link building, all of which positively impact SEO.
Clear and Compelling Headlines: Attention-grabbing headlines draw users in and entice them to click on your content. Well-crafted headlines not only improve user engagement but also increase the chances of your content being shared and linked to, which can boost your SEO efforts.
Improve Page Load Speed: Users have little patience for slow-loading websites. Optimizing your website's performance, reducing page load times, and ensuring smooth navigation can significantly enhance user engagement. Additionally, page load speed is a ranking factor in Google's algorithm, affecting SEO.
Enhance User Experience (UX): A positive user experience is crucial for increasing engagement. Ensure your website is easy to navigate, mobile-friendly, and has an intuitive interface. Improved UX leads to longer visit durations, lower bounce rates, and more frequent return visits, all of which contribute to better SEO performance.
Implement Clear Calls-to-Action (CTAs): Effective CTAs guide users toward desired actions, such as subscribing, purchasing, or sharing content. Well-placed and persuasive CTAs encourage user engagement, driving conversions and social signals that can positively impact SEO rankings.
Encourage Social Sharing: Incorporate social sharing buttons on your website to make it easy for users to share your content across various social media platforms. Increased social sharing not only exposes your content to a wider audience but also generates valuable social signals that search engines consider for SEO ranking.
Interactive Elements: Including interactive elements, such as quizzes, surveys, polls, and interactive videos, can significantly boost user engagement. These elements encourage active participation and longer time spent on your website, signaling to search engines that your content is valuable and relevant.
Optimize for Mobile: Mobile devices account for a significant portion of internet usage. Ensure your website is fully optimized for mobile devices, providing a seamless experience across different screen sizes. Mobile-friendly websites tend to have higher user engagement and better SEO performance.
Utilize Multimedia: Incorporate relevant and engaging multimedia elements, such as images, videos, infographics, and audio clips. Visual and interactive content tends to capture user attention, increase time spent on your website, and enhance overall engagement, positively impacting SEO.
Enable Comments and Discussion: Allowing users to leave comments, share opinions, and engage in discussions fosters a sense of community and interactivity. It encourages user engagement, provides valuable feedback, and can increase the visibility of your content, improving SEO.
Analyze and Optimize: Continuously monitor user engagement metrics, such as bounce rate, time on page, and click-through rates. Analyze the data and identify areas for improvement. Optimizing your website based on user behavior and preferences can enhance engagement, user satisfaction, and SEO performance.
Why User Engagement Matters for SEO:
Lower Bounce Rates: Engaged users are more likely to explore your website, reducing bounce rates. A lower bounce rate indicates to search engines that your content is relevant and valuable, leading to improved SEO rankings.
Increased Dwell Time: When users spend more time engaging with your content, it signals search engines that your website offers valuable information. Longer dwell times contribute to better SEO performance.
Higher Social Signals: User engagement, such as social sharing, liking, and commenting, generates social signals that search engines consider when determining the relevance and popularity of your content. The more engagement your content receives on social media platforms, the higher the chances of it being seen and shared, leading to increased visibility and improved SEO rankings.
Improved Click-Through Rates (CTR): User engagement directly impacts the click-through rates of your website's pages in search engine results. Engaging meta titles and descriptions, along with rich snippets and featured snippets, can attract users' attention and entice them to click on your link. Higher CTR indicates to search engines that your content is relevant and valuable, positively influencing your SEO rankings.
Enhanced User Satisfaction: User engagement focuses on providing a satisfying experience to visitors, addressing their needs, and fulfilling their expectations. When users find your website engaging, informative, and easy to navigate, they are more likely to stay longer, explore more pages, and return in the future. Positive user experiences lead to higher user satisfaction, improved brand reputation, and increased likelihood of user-generated content, all of which contribute to better SEO performance.
Lower Pogo-Sticking: Pogo-sticking refers to the act of quickly bouncing back from a search engine results page (SERP) to find a more relevant result. When users engage with your website and find the content valuable, they are less likely to pogo-stick, as they have found what they were looking for. Reduced pogo-sticking indicates to search engines that your content matches user intent, improving your SEO rankings.
Increased Backlinks: Engaging content attracts more backlinks from other websites, as webmasters and content creators find it valuable and worth referencing. Backlinks play a crucial role in SEO, as they are considered a vote of confidence and authority. When your content receives more backlinks, it improves your website's credibility, visibility, and overall SEO performance.
Higher Brand Mentions: User engagement can result in increased brand mentions across the web, including social media platforms, forums, blogs, and news articles. When users actively engage with your brand and mention it positively, it not only enhances brand visibility but also contributes to building a strong online reputation. Search engines consider brand mentions as a measure of authority and relevance, positively impacting your SEO rankings.
Improved Long-Term SEO Strategy: Focusing on user engagement goes beyond short-term SEO tactics. By prioritizing user satisfaction and creating valuable content, you build a strong foundation for long-term SEO success. Engaged users are more likely to become loyal visitors, subscribers, customers, and brand advocates, leading to sustained organic traffic, repeat visits, and improved conversions.
Lower Adverse Ranking Factors: User engagement indirectly helps mitigate adverse ranking factors that can negatively impact your SEO performance. For example, a high bounce rate, low dwell time, or negative user reviews can signal to search engines that your content is not meeting user expectations. By increasing user engagement, you can minimize these adverse factors, leading to better SEO rankings.
Competitive Advantage: In today's competitive online landscape, user engagement can provide a significant competitive advantage. Websites that prioritize user experience and engagement tend to stand out from the crowd, attract more attention, and gain a larger share of the organic search traffic. By investing in user engagement, you can surpass competitors and establish yourself as a trusted and authoritative source in your industry, resulting in improved SEO rankings.
In summary, user engagement is crucial for SEO as it improves key metrics, such as bounce rates, dwell time, CTR, and social signals. By focusing on user satisfaction, creating valuable content, and optimizing user experience, you can enhance engagement, boost your website's visibility, and achieve better SEO rankings.