30 Keywords Premium SEO Package
Backlinks: 500 – 3000+ (High DA 99% Do-follow)
Referring Domains: 100+ (High DA 99% Do-follow)
Rank improved from the 1st month
All Pages Optimized
Technical Website Analyze
Keywords Mapping/ External Link Analyze
Schema Implementation
Free Demo: 7 Days Free Demo*
Social Media: Any 3 Accounts
Reporting Structure: Weekly/ Monthly
Our premium SEO package includes 30 keywords & it is an excellent option for businesses that are serious about achieving top rankings on search engines. This package typically includes a comprehensive range of services that are designed to improve your website's visibility and attract more organic traffic. Let's take a closer look at what you can expect from a premium SEO package with 30 keywords.
Keyword Research and Analysis: Keyword research is a critical component of any SEO campaign, and It includes thorough research and analysis to determine the best keywords for your business. This process will involve identifying high-volume keywords that are relevant to your industry and target audience, as well as analyzing your competitors' keywords to see what they are ranking for.
On-Page Optimization: On-page optimization involves making changes to your website's content, structure, and code to make it more search engine friendly. It includes a comprehensive on-page audit to identify any issues that need to be addressed, followed by optimization of meta tags, headers, images, keywords-mapping, sitemaps, internal linking, schemas and other elements to improve your website's relevance and authority.
Content Creation: Content is king when it comes to SEO, and we will often include high-quality content creation to supplement your existing content. This may include blog posts, articles, infographics, videos, and other forms of content that are designed to engage your audience and attract backlinks.
Link Building: Link building is another critical aspect of SEO, and a premium package will often include a link building campaign to help improve your website's authority and visibility. This may involve outreach to relevant websites to secure backlinks, as well as guest posting, social media marketing, and other tactics.
Reporting and Analysis: Finally, we will typically include regular reporting and analysis to track your website's progress and make adjustments as needed. This may include monthly or quarterly reports that detail your website's rankings, traffic, conversions, and other key metrics, as well as insights and recommendations for improvement.
Dedicated team support: A dedicated SEO team will be assigned your project can provide numerous benefits and advantages over working with a generalist team or a solo SEO practitioner. Here are some of the benefits you can expect from having a dedicated team working on your SEO project: Personalized Attention, Expertise, Consistency, Accountability, Collaboration, Flexibility. We can give your project the personalized attention and care it needs to achieve its goals.
Website is your asset, more people view webpages than anything else. WDG brings together digital innovation architecture and technology with the best business ideas. Don't follow Digital Trends.. Start them
Connect with us
Our 30 keywords SEO package can be an excellent investment for businesses that want to achieve top rankings and attract more organic traffic. With a comprehensive range of services that includes keyword research, on-page optimization, content creation, link building, and reporting, this package can help your website stand out from the competition and reach its full potential.
I have a few Questions.
What is the targeted location?
We will guarantee to build selected backlinks & 100+ Referring Domains per month.
Please let me know a few suggested keywords.
As we go forward, we'll be sure to keep you updated, and know that we always value your questions, ideas and feedback.
Let's schedule a meeting at Skype/ WhatsApp. During the meeting we will cover the following areas:
Website speed & build technology
Audience and area of interest
Perfect timelines to reach on top in searches
Keywords as per location
How can we generate more revenue from organic search results?
Is organic SEO really required?
At last, Super Web Development LLP was founded on core values—trust, customer success, innovation, and equality—our values are unwavering and transparent to guide everything we do. You would like our work & connect for long-term. We're called upon to be our best selves, with patience, understanding, and compassion. On behalf of all of us at WDG, we're committed to being your partner and persevering together in all the days and years ahead.
We would like to connect with you for a long-term & healthy business relationship. For any further queries, please feel free to contact us.
User Reviews
Only logged in customers who have purchased this product may leave a review.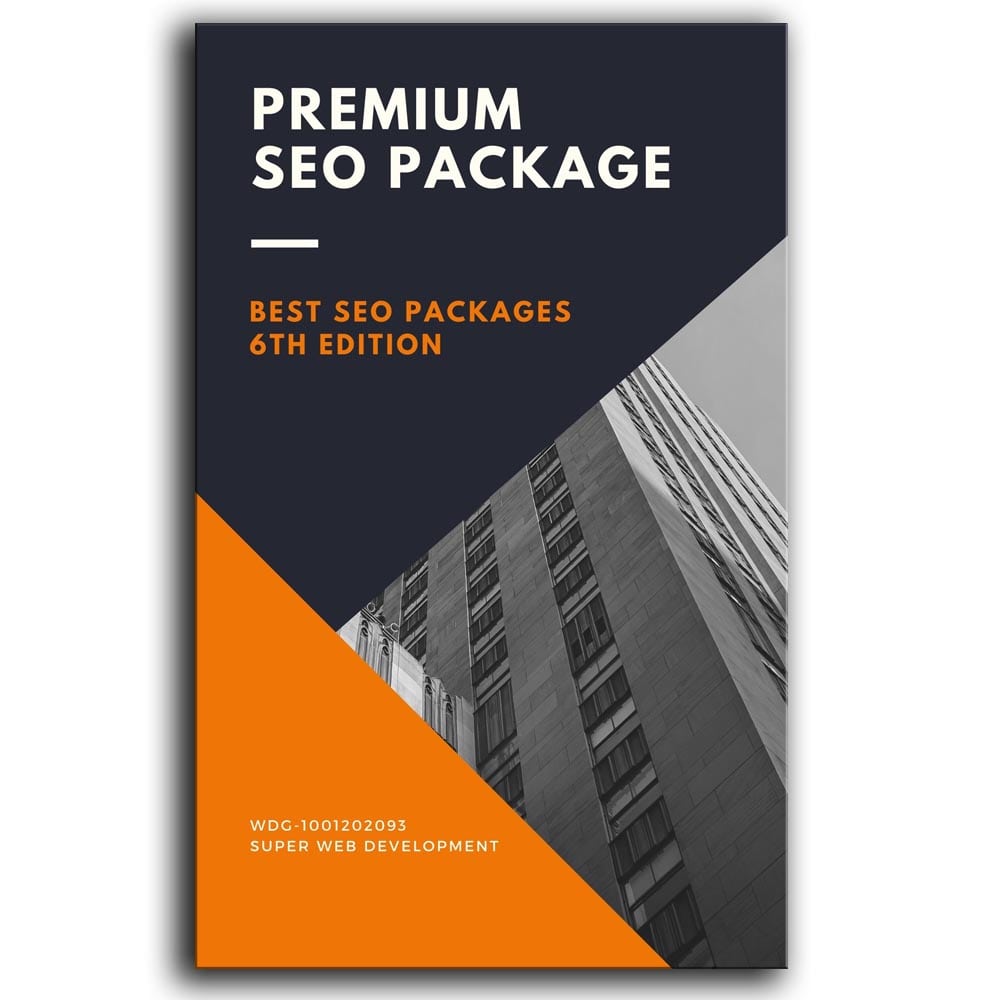 30 Keywords Premium SEO Package